TEAKA collection | How do we create

To create new collection for SS2014, we explored the potentials of unusual materials. We turned pieces of teaka wood into bags and necklaces. We joint multiple layers of laser-cut wooden pieces by screws.

In craftings, there are no mistakes, just unique creationsIn crafting

Click ▸ here to see the collection
KALEIDOSCOPE collection | Inspirations

Do you remember that magical moment when you first peered into a kaleidoscope? Instantly, 'the world' is full of pretty patterns that are dancing and moving before your eyes. The colorful glass pieces and mirrors visibly transform everything around you. This experience made me wonder how these beautiful and colorful patterns can be integrated into my jewelry.

On each handmade piece, I try to create and repeat the geometric pattern that I see in a Kaleidoscope. With this method, I found that each pattern in my jewelry is so unique. I want to explore the unlimited potentials of Kaleidoscope patterns further by mixing striking colors and different textures.

To get these different effects, I created this jewelry collection by mixing differenct materials such as neon-colored resin, bold colored gem stones, vintage assortments with elegant Swarovski Crystals.

Click ▸ here to see the collection
EXPLORE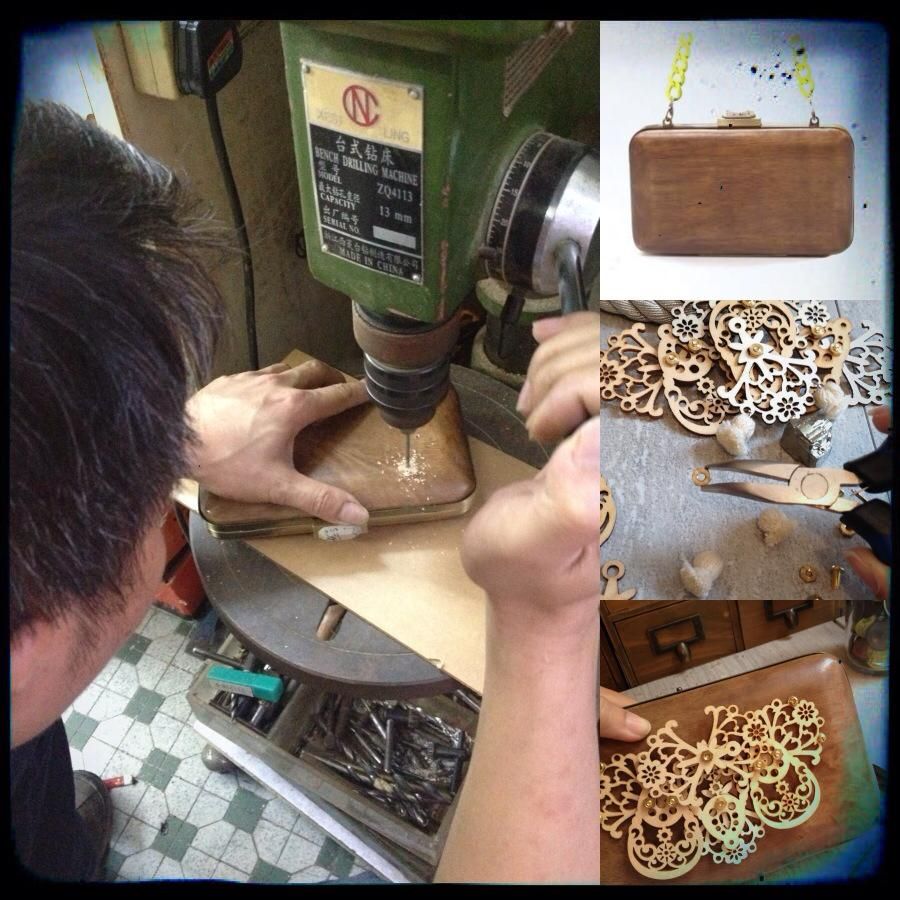 We are seriously crazily crafting on each wooden clutch bag. We are exploring new creations for SS2014.
Click here ▸ to view TEAKA collection
EXPERIMENT
Manufacturers/ factories tend to say NO to my strange ideas until I found this unusual place! Nothing is better than working with a crazy man as strange as you are.
KAILEIDOSCOPE collection
---